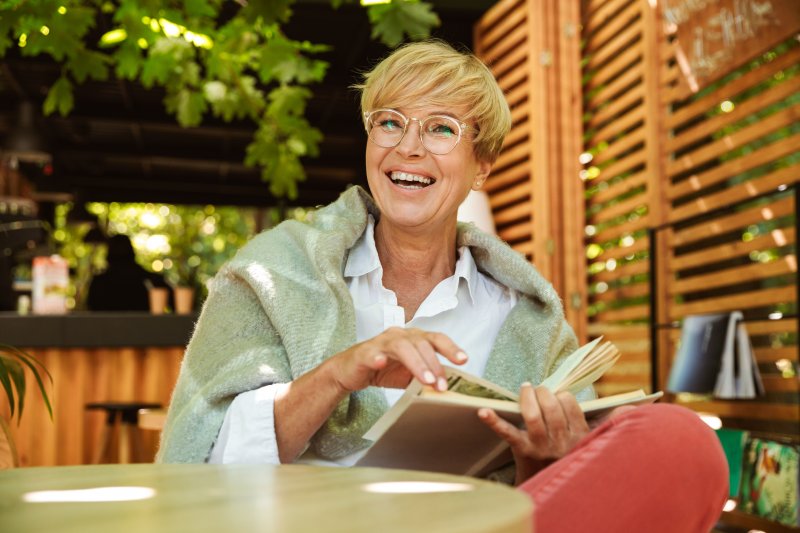 Do you wear dentures? Are thinking of attaching them to dental implants? Your traditional restorations may have been effective for replacing missing teeth for a while. However, they won't provide the same support for your smile as those supported by implants. Keep reading to learn how switching to implant dentures makes a difference in your dental health and what you can expect from the results!
The Downside with Traditional Dentures
While regular dentures are designed to replace a row of missing teeth, they can often be challenging to use for regular oral habits. You'll likely have to learn how to eat, chew, and talk with them. They can also slip off if they aren't properly fitted or if there are issues with the suction between the gums. This may require the use of adhesives to help keep them in place.
Traditional dentures also won't prevent changes or bone loss in your jaw. Without a root to stimulate blood flow, this can lead to shrinkage in your facial structure. Over time, this can cause you to have a more aged appearance and create difficulties in maintaining a well-balanced diet. Having missing teeth left untreated can also increase the risk of further tooth loss, which may require more costly restorative treatment later on.
How Do Implant Dentures Work?
Your dentist will first perform a dental implant procedure, which involves surgically embedding titanium posts into your jaw. You'll then need time to recover to ensure a successful osseointegration process—where the post bonds completely with the bone. Once you've healed and your dentist gives the green light, they'll attach your new dentures directly onto the implants. Afterward, you'll feel as though you have a fully restored and natural-looking smile again!
The Advantages of Implant Dentures
Other than providing improved stability for replacing missing teeth, you'll be able to enjoy the following benefits from implant dentures:
Chewing, eating, and talking feel natural.
Preserves a strong and youthful jawbone.
A durable restoration that requires fewer adjustment appointments.
Easy to clean and maintain.
Can last you 20 years or more with minimal maintenance.
Implant dentures make a world of a difference when effectively restoring your bite, speech, and smile! Consult your dentist if you're interested in making the transition, and they'll be more than happy to discuss your options.
About the Author
Dr. Bryan Villescas received his dental doctorate from the University of Colorado School of Dental Medicine. He stays on top of the latest developments in the field through his membership in several organizations like the American Academy of Implant Dentistry, SPEAR Education, and the Academy of General Dentistry. He provides a wide selection of advanced and comprehensive treatments, including implant dentures, to help you achieve your best dental health. If you'd like to schedule a consultation for implant dentures, feel free to visit our website or call 941-627-9900.