Dental Implants – Port Charlotte, FL
Reliably Replacing
the Entire Smile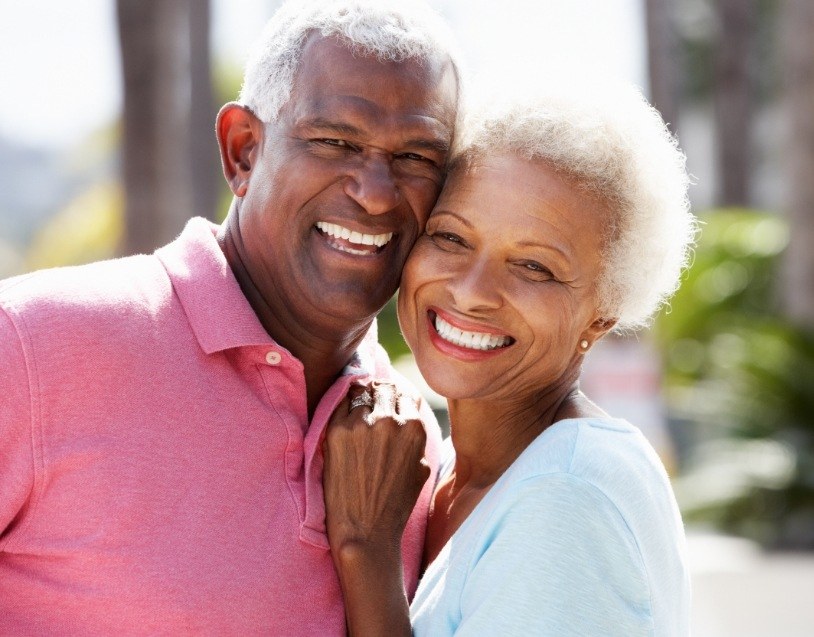 Missing teeth affect millions and greatly lower individual's levels of self-confidence. If you are affected with missing teeth in the Port Charlotte area, then we encourage you to see which reliable treatments our team at Caring Way Dentistry can easily provide for your specific situation. A common treatment instills the help of dental implants. What are dental implants and why are they greatly recommended by dentists everywhere? Keep reading on to learn more about this lasting treatment option.
Why Choose Caring Way Dentistry for Dental Implants?
Beautiful, Long-Lasting Restorations
Dentist with Over 20 Years of Experience
Empowered, Empathetic Dental Team
What are Dental Implants?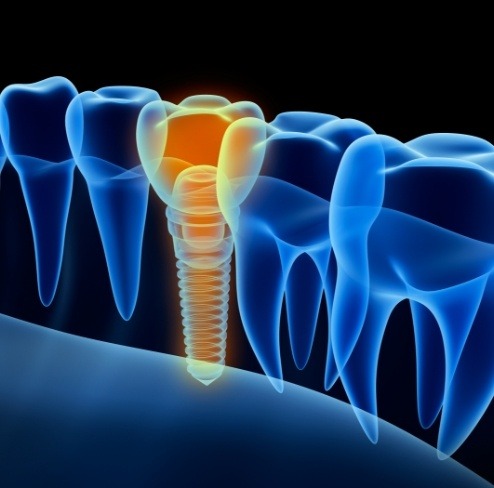 After an individual is affected with a missing tooth, many damaging factors can occur to the rest of their smile. A missing tooth can deteriorate the mouth's structure and cause the surrounding teeth to begin to shift. A practical solution is dental implants that replace the tooth and its root. Dental implants near me are made from titanium rods that are surgically placed in the gums for a lasting structure that soon connects with the jawbone. After the dental implant is placed in the mouth and properly healed, your dentist will discuss restorative options that can be placed on top of the implant. These can include options such as dental crowns, dentures, and partials. Each of these therapeutic options can be made from various materials that closely resemble the look and feel of natural teeth.
The 4 Step Dental Implant Process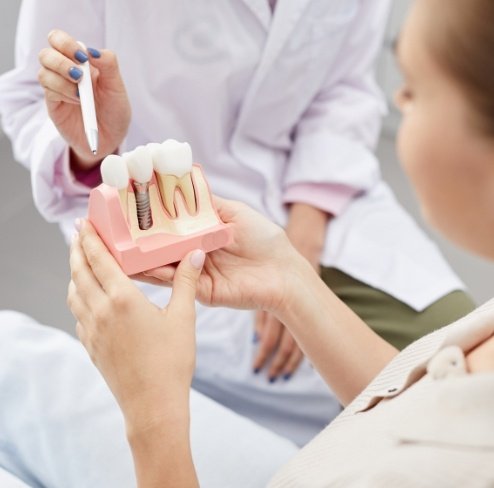 Consultation: The initial consultation is meant to help you determine whether dental implants are the right choice for correcting your tooth loss. It is also the stage where preliminary treatments such as bone grafts are planned.
Dental Implant Surgery: Placing dental implants requires a minor surgical procedure where the gums are opened so that small holes can be made in the bone. The implant posts are carefully placed in these holes.
Osseointegration/Abutment: The implant will join with the bone via osseointegration after about 3 to 6 months. Then an abutment can be attached to the post.
Final Restoration: An appropriate restoration will be designed based on the current shape of your mouth, and it will be permanently attached to the implant posts during the final step of the process.
Benefits of Dental Implants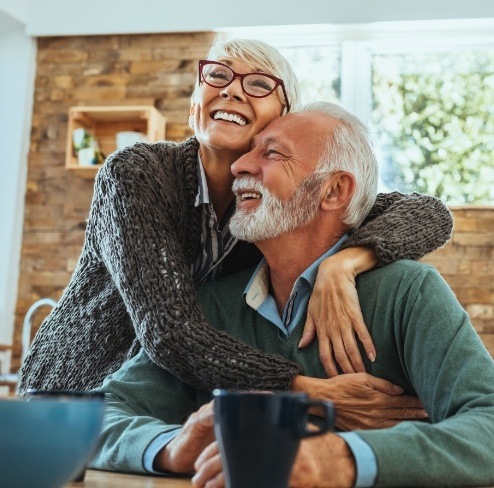 Dental implants have many advantages over traditional bridges and dentures. For example:
They are versatile enough to replace any number of teeth.
They are very easy to take care of.
Their stability increases their chewing strength.
They can stimulate the jawbone the same way tooth roots do, thus keeping the area healthy and strong.
They improve your appearance by keeping your natural-looking restorations firmly in place.
They have a lifespan of 30 years or longer, with many patients being able to keep them for the rest of their lives.
Who Dental Implants Can Help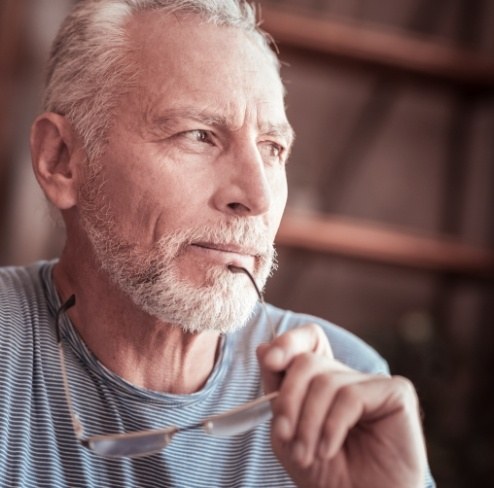 To qualify for dental implants, you need to meet the following criteria:
You are missing at least one tooth.
You have enough jawbone density to support the implant.
You do not have gum disease or any other oral infections.
You are healthy enough for the surgery.
We can discuss certain treatments such as bone grafts or periodontal therapy that can help you meet these requirements. Then we can figure out what type of implant treatment best matches your situation.
Missing One Tooth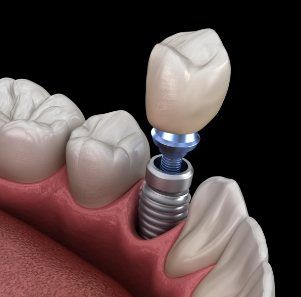 When a single tooth is missing, an implant can be placed into the gums, and a crown can be attached to it to fill in the gap in your grin. An implant crown can be placed without making any changes to the surrounding teeth, making it a better option for those that want to preserve their natural dental structure.
Missing Multiple Teeth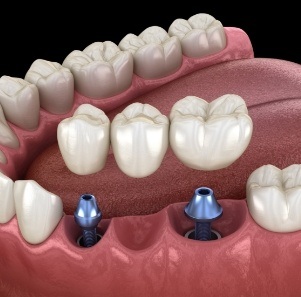 When multiple teeth are missing, it's often possible to replace them all at once with just a few implants. For example, with two dental implants and a bridge, we can fill in a gap left by three or more consecutive teeth. Implant bridges are strong and reliable without requiring alterations to natural teeth.
Missing All of Your Teeth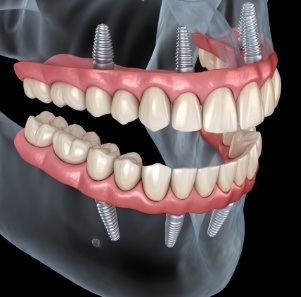 An entire arch of missing teeth can be attached to your dental implants. Implant dentures closely resemble traditional dentures, but they are designed to click securely onto the implant posts so that they don't slip. Many implant dentures always stay in the mouth, but others are designed to be removable.
Understanding the Cost of Dental Implants
Before you commit to getting dental implants, you should have a firm idea of how much you'll end up paying for them. Factors to consider include preparatory procedures, the number of implants being used, the type of restoration required, and the materials used to make various parts. You should also keep in mind that dental implants have the potential to save you money because they generally do not have to be replaced as often as more traditional tooth replacements.