Advanced Dental Services & Technology – Port Charlotte, FL
The Latest in Dental Care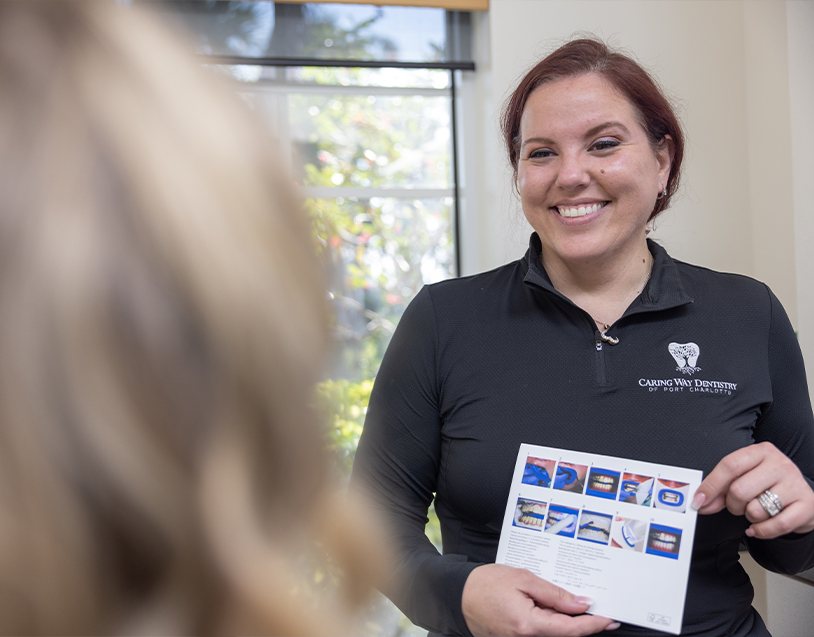 With new dental technology comes new opportunities for dentists to improve their services, whether that means enhanced patient comfort, more accurate diagnoses, or better communication. Dr. Villescas keeps track of the latest advancements in the field of dentistry so that he can always stay up to date with technology that can potentially make our dental office even better. Read on to learn about some of the state-of-the-art technology that's already being used at Caring Way Dentistry of Port Charlotte before calling to schedule your next appointment.
Intraoral Camera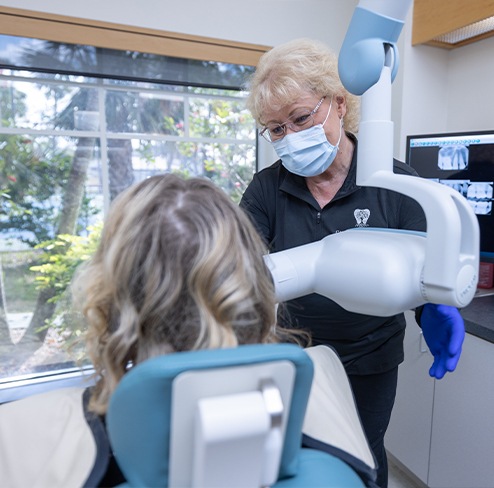 Do you sometimes find yourself at a loss when your dentist is trying to explain their recommendations? It can help to see the problem for yourself, but it's usually very difficult to closely examine your own mouth. With our intraoral camera, we can take photos of your teeth and other oral structures. We can display these images on our chairside monitor and point directly to cavities and other problems. This can help keep you fully informed of your oral health needs.
Digital X-Rays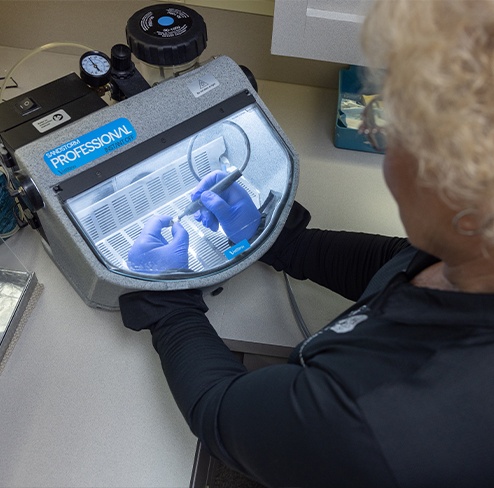 X-rays allow us to diagnose issues in the jawbone or other hard-to-see parts of the mouth. In the past, taking X-rays was a more time-consuming process that exposed patients to an unnecessarily large amount of radiation. Our digital X-ray system makes it much easier to take X-rays and have the images developed immediately. The process reduces radiation exposure by as much as 80%, making it an overall safer option for both you and the rest of our team.
Soft Tissue Laser Dentistry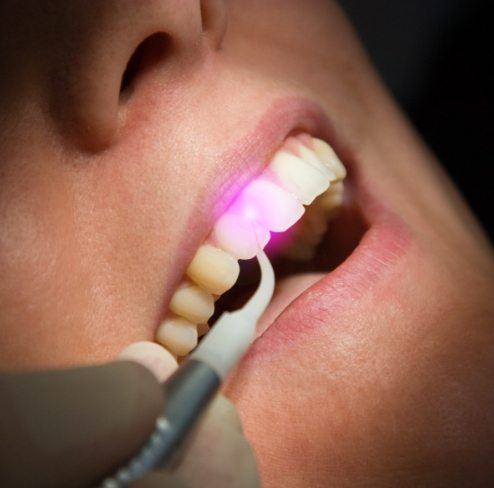 Soft tissue lasers have a few different applications in dentistry, such as removing infected tissue to treat gum disease. Lasers have an advantage over traditional dental tools because they cause far less discomfort; in fact, they can often eliminate the need to numb the mouth for a given procedure. They also cause less bleeding and help accelerate the healing process. Furthermore, the energy from the laser kills harmful oral bacteria, thus sterilizing the mouth and lowering the risk of a reinfection or further issues.
The Wand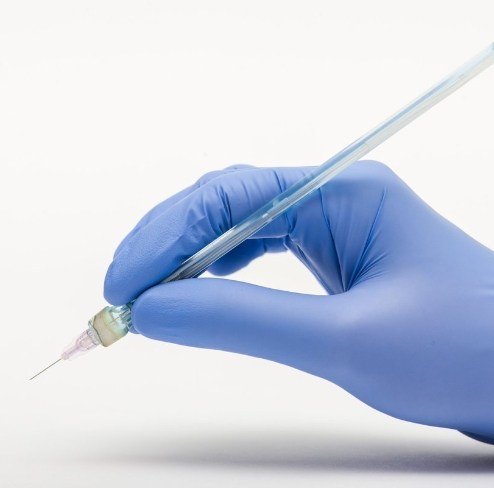 Many patients don't like traditional anesthetic shots, finding the needles frightening and the process rather uncomfortable. The Wand provides us with a more discreet method of numbing the tooth. The component of the system responsible for the injection resembles a small pen, which is much less intimidating than a regular needle. Furthermore, the device allows us to carefully control the flow of anesthesia throughout the procedure so that the area in question receives the pain relief it needs immediately.
CBCT Scanner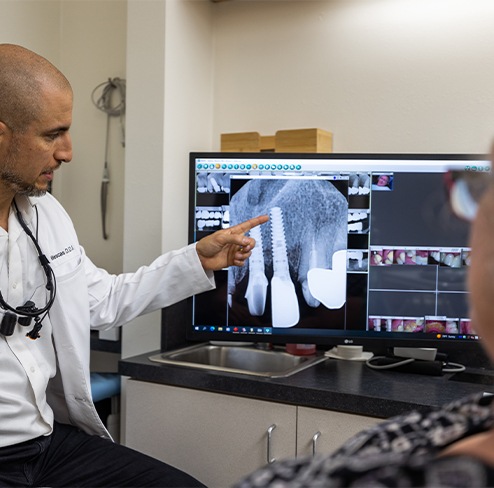 Also referred to as a cone beam scanner, a CBCT scanner is an incredibly advanced dental imaging machine that's designed to capture thorough impressions of a patient's smile. The device uses a cone-shaped ray of radiation to develop 3D images of your teeth, jaw, nerve pathways, and connective tissues. This scanner is an exceptional tool for both diagnosing complicated oral issues as well as creating a detailed map for intricate treatments, including dental implants and root canal therapy. Furthermore, the scanning process is straightforward and entirely non-invasive, making it a valuable and convenient device for ensuring reliable dental care.