Cosmetic Dentistry – Port Charlotte, FL
How We Provide Truly
Comprehensive Dentistry
Do you hide your smile because of chips, cracks, gaps, or discoloration? Wishing there was a dental treatment option that could conceal your imperfections and improve the appearance of your smile? With cosmetic dentistry in Port Charlotte, FL, our dentist can provide a beautiful smile that you'll want to show off! Cosmetic dentistry near you can do more than make your smile aesthetically pleasing; it can restore the shape, size, color, function, and health of your teeth as well. We base our cosmetic treatments on a foundation of good oral health, so when you walk out of our dental office, your smile is just as healthy as it is beautiful!
Why Choose Caring Way Dentistry of Port Charlotte for Cosmetic Dentistry?
Metal-Free Options for Dental Crowns
Fully Customized Smile Makeovers
Dentist with 20+ Years of Experience
Porcelain Veneers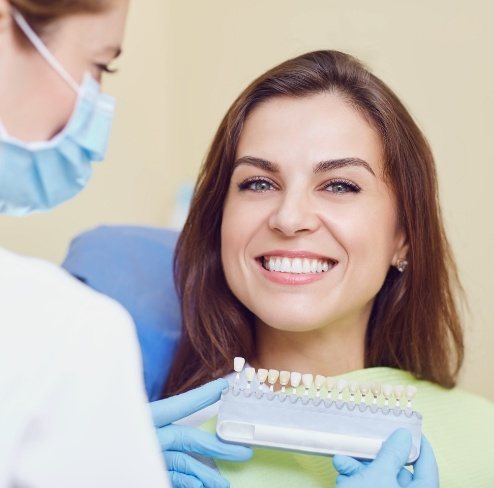 Does your smile suffer from decay, damage, discoloration, or other imperfections? Dental veneers are a versatile and affordable option that can conceal virtually any imperfection and leave you with the perfect smile you've been dreaming of.
Metal-Free Dental Restorations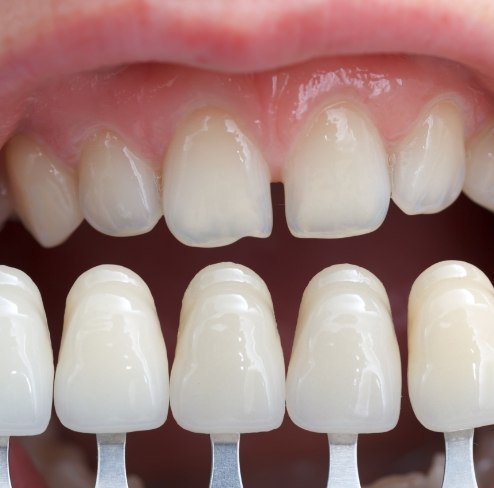 Metal crowns tend to catch the eye in all the wrong ways. If you need to repair a tooth that's going to be visible when you smile, then you'll probably want to consider a metal-free restoration option. Our dental office offers composite crowns and EMAX crowns; both are made from materials that closely match the color and light-reflecting properties of natural teeth. Also, while you're waiting for your permanent restoration, we can keep your smile looking bright with temporary Bio Temps crowns.
Dental Bonding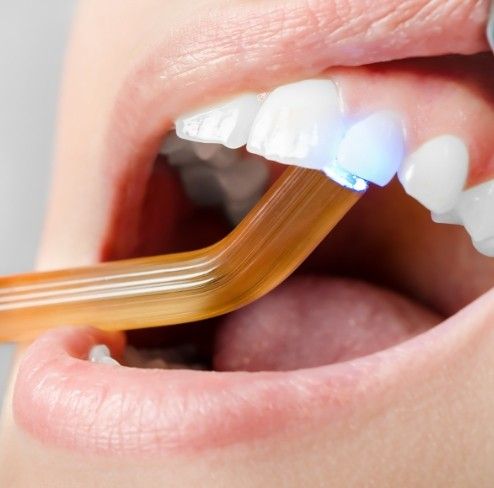 Do you want to give your smile a few quick improvements? Direct bonding can correct many different flaws, but unlike veneers it can be completed in just one visit. Composite resin is applied to the tooth to cover up problem areas such as stains, small cracks, and even certain gaps. Most people can't tell the difference between a regular tooth and once that has been touched up with direct bonding; that's because the material is molded and blended to match the surrounding teeth.
Learn More About Direct Bonding
Teeth Whitening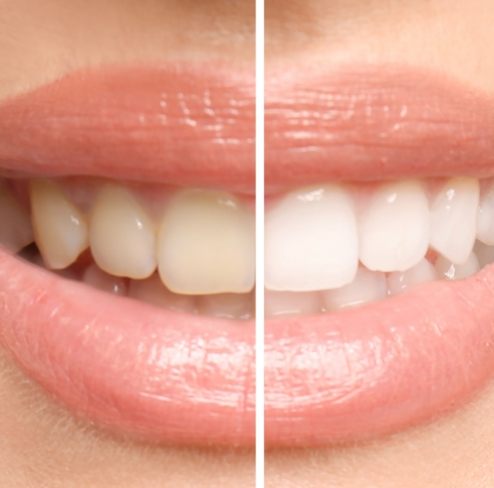 Does your smile suffer from dull, discolored, or even stained teeth? Professional teeth whitening can brighten and whiten your smile in just one appointment, without the sensitivity or discomfort caused by store-bought options.
Learn More About Teeth Whitening
Smile Makeovers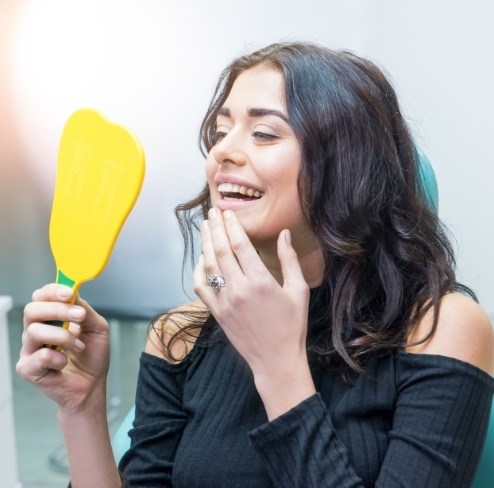 There are many ways you can potentially improve your smile, so you may not be sure which treatments you should pursue at first. We can discuss your goals in-person to help you determine exactly what kind of changes need to be made; you can even bring pictures of your favorite smiles to illustrate what you have in mind. Then we can put together a unique smile makeover plan that combines a number of treatments to reach the results you want.
Learn More
Understanding the Cost of Cosmetic Dentistry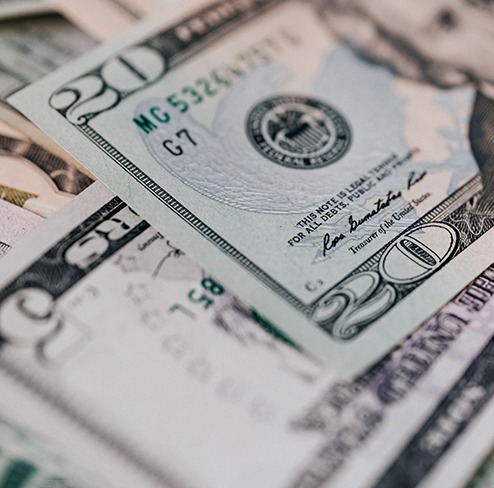 You don't have to be rich to turn the smile of your dreams into reality. Many factors affect the cost of cosmetic dentistry, but Dr. Villescas strives to keep a confident smile affordable for everyone. He will create the personalized plan you need to reach your goals without draining your bank account.
Which Cosmetic Dental Service Is Right for Me?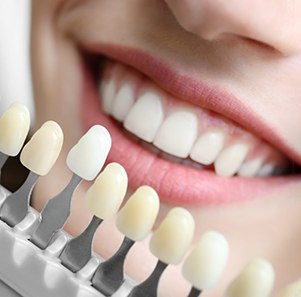 There's no one-size-fits-all treatment to create a stunning smile because every mouth is as unique as fingerprints. Instead, Dr. Villescas will examine your mouth and learn more about your preferences, including your budget, to determine which procedures are right for you, like:
Porcelain Veneers: Attaching veneers to the teeth visible when smiling corrects many issues at once using a quick, minimally invasive procedure, like stains, gaps, and chips.
Metal-Free Dental Restorations: Tooth-colored materials are used to create durable restorations that look natural to blend in with your smile.
Dental Bonding: A composite resin provides a quick fix for minor issues, like decay, chips, or exposed tooth roots. It's shaded to match your enamel to create natural-looking results.
Teeth Whitening: Surface and age-related stains can be improved by up to 8 shades using a professional-grade whitening agent.
Your cosmetic dentist will review all your options to make the best investment.
Cosmetic Dentistry Can Be an Investment Worth Making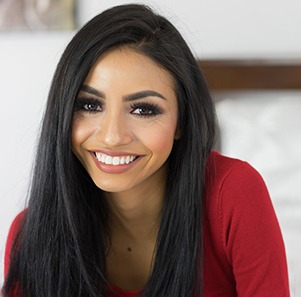 Many people associate cosmetic dentistry with vanity, but this couldn't be further from the truth. An attractive smile is attributed to youth, success, and confidence. Not only will you feel better about your appearance, but you'll ensure your smile is giving the right impression to attract new job opportunities. Some aesthetic issues can also affect your oral health, like chipped teeth. Correcting the problems can improve your dental health and lessen the need for costly treatments later to save money down the road. You can't put a price on the benefits you'll gain from enhancing your smile.
How to Make Cosmetic Dentistry Affordable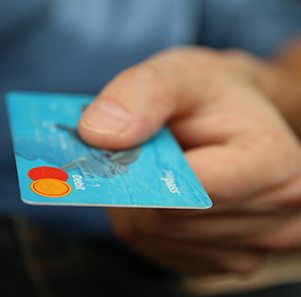 A member of our team will review your estimate and explain the fees, so you'll know exactly what you'll have to pay before committing to anything. They will also discuss your payment options, which include:
Traditional Payments: Our office accepts cash, personal checks, and credit cards.
Dental Insurance: Most dental plans won't cover elective services unless they are medically necessary. However, your benefits may pay a portion of the cost for certain aspects of your treatment, like your consultation or any preliminary procedures. We will work on your behalf with your dental insurance to maximize any appropriate coverage. They'll explain how your benefits are being used and if there's any remaining balance.
Monthly Payments: You can pay any out-of-pocket expenses using a monthly payment plan through a third-party financing company. You can enjoy little or no interest in financing based on your credit approval.
If you have questions about the cost of cosmetic dentistry, or you're ready to schedule your consultation, contact our office today.
Cosmetic Dentistry FAQs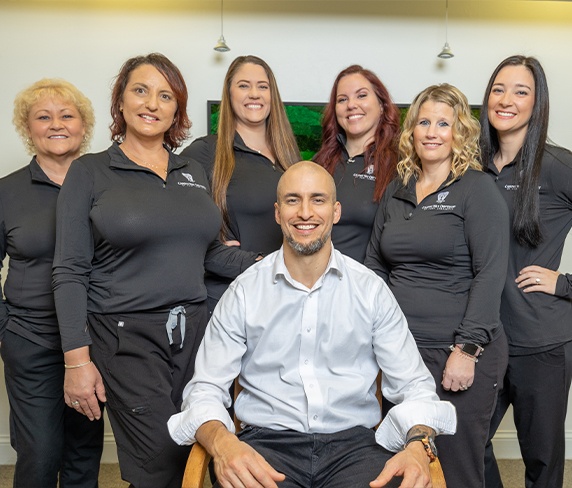 Want to learn even more about cosmetic dentistry in Port Charlotte? Our knowledgeable team is here to make finding the answers as seamless as possible. If you have a specific question on your mind or a concern you'd like to speak directly with our dentist about, then don't hesitate to schedule a consultation . If you'd simply like to hear the answers to a few FAQs, then read on!
How Long Does Cosmetic Dentistry Last?
That depends on the cosmetic dental treatment you choose! For example, the results from a professional teeth whitening treatment can last for several months. Veneers, on the other hand, last significantly longer – 15+ years. Regardless of the treatment, proper care is of the utmost importance. That starts with a solid at-home oral hygiene routine and extends to biannual checkups and refraining from unhealthy dental habits, like smoking.
Does Dental Insurance Cover Cosmetic Dentistry?
While there are some exceptions, dental insurance typically does not cover cosmetic dentistry. Luckily, that doesn't mean that enhancing your smile is expensive. At Caring Way Dentistry of Port Charlotte, we offer another financial solution: CareCredit. A trusted third-party financier, CareCredit allows you to space out your treatment plans instead of paying for it all upfront. There are several payment plans to choose from, ensuring you can find one that suits your budget perfectly. Plus, qualified patients can enjoy little-to-no interest attached!
Is Cosmetic Dentistry Worth It?
Absolutely! After all, it's more than an investment in your smile. It's an investment in you! Furthermore, there is extensive research on the benefits of a great smile. It's one of your most noticeable features, and a beautiful grin is associated with positive attributes, like healthy, friendly, and smart. If that wasn't impressive enough, one study found that job applicants who underwent a teeth whitening treatment beforehand were more likely to receive an offer (and at a higher salary too!). So, it's safe to say that cosmetic dentistry can positively impact nearly every facet of your life.
Does Cosmetic Dentistry Hurt?
Fortunately, the age-old saying "beauty is pain" doesn't apply here. In fact, many cosmetic dental treatments don't even require a numbing agent. Plus, side effects, like tooth sensitivity following a teeth whitening treatment, can be alleviated with the right best practices, like taking an over-the-counter pain reliever. If you are particularly nervous about your treatment, then don't hesitate to let our team know. We also offer sedation dentistry, which can help you stay calm and comfortable throughout your time in the treatment chair.