Cosmetic Dentistry – Port Charlotte, FL
How We Provide Truly
Comprehensive Dentistry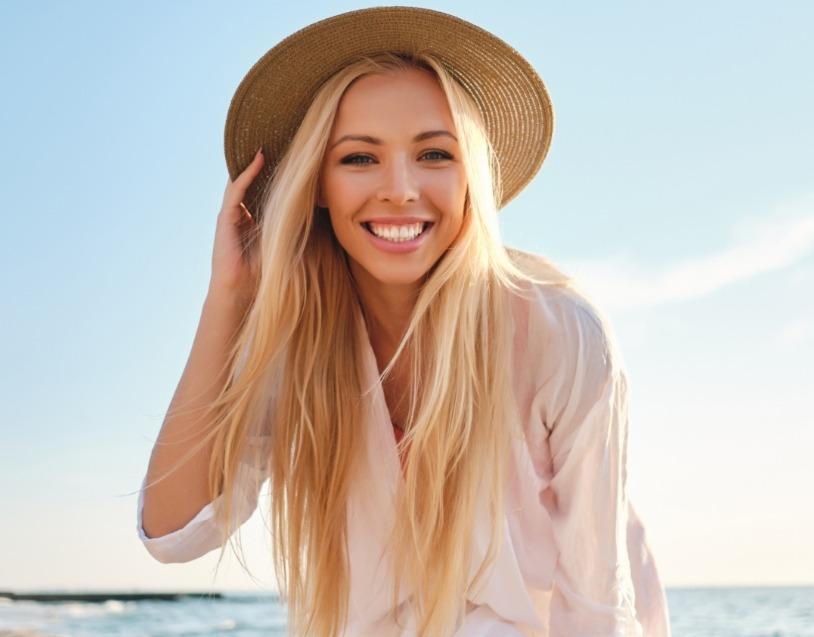 Do you hide your smile because of chips, cracks, gaps, or discoloration? Wishing there was a dental treatment option that could conceal your imperfections and improve the appearance of your smile? With cosmetic dentistry in Port Charlotte, FL, our dentist can provide a beautiful smile that you'll want to show off! Cosmetic dentistry near you can do more than make your smile aesthetically pleasing; it can restore the shape, size, color, function, and health of your teeth as well. We base our cosmetic treatments on a foundation of good oral health, so when you walk out of our dental office, your smile is just as healthy as it is beautiful!
Why Choose Caring Way Dentistry for Cosmetic Dentistry?
Metal-Free Options for Crowns
Fully Customized Smile Makeovers
Dentist with 20+ Years of Experience
Porcelain Veneers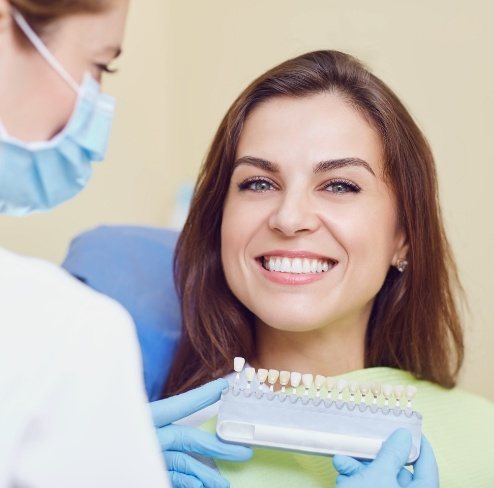 Does your smile suffer from decay, damage, discoloration, or other imperfections? Dental veneers are a versatile and affordable option that can conceal virtually any imperfection and leave you with the perfect smile you've been dreaming of.
Metal-Free Dental Restorations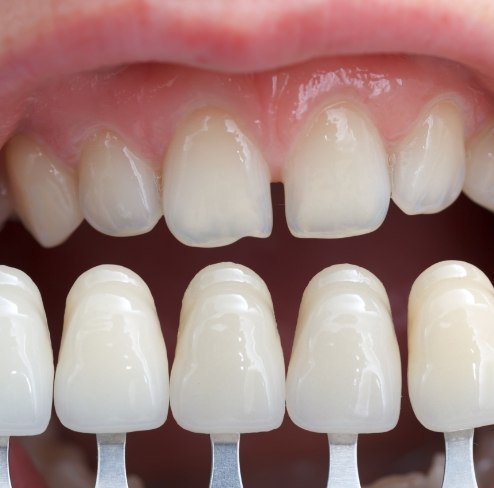 Metal crowns tend to catch the eye in all the wrong ways. If you need to repair a tooth that's going to be visible when you smile, then you'll probably want to consider a metal-free restoration option. Our dental office offers composite crowns and EMAX crowns; both are made from materials that closely match the color and light-reflecting properties of natural teeth. Also, while you're waiting for your permanent restoration, we can keep your smile looking bright with temporary Bio Temps crowns.
Dental Bonding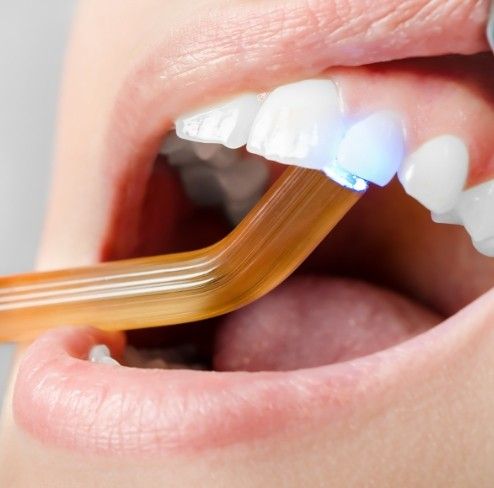 Do you want to give your smile a few quick improvements? Direct bonding can correct many different flaws, but unlike veneers it can be completed in just one visit. Composite resin is applied to the tooth to cover up problem areas such as stains, small cracks, and even certain gaps. Most people can't tell the difference between a regular tooth and once that has been touched up with direct bonding; that's because the material is molded and blended to match the surrounding teeth.
Learn More About Direct Bonding
Teeth Whitening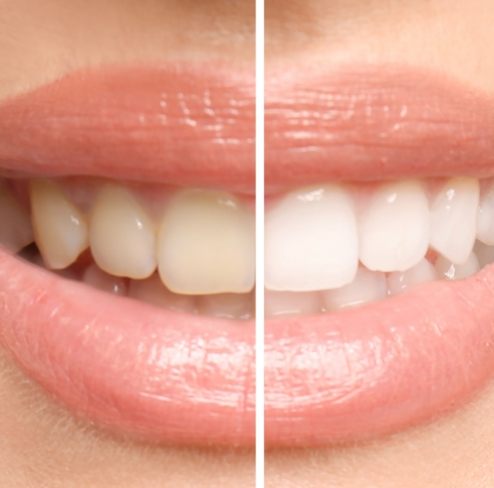 Does your smile suffer from dull, discolored, or even stained teeth? Professional teeth whitening can brighten and whiten your smile in just one appointment, without the sensitivity or discomfort caused by store-bought options.
Learn More About Teeth Whitening
Smile Makeovers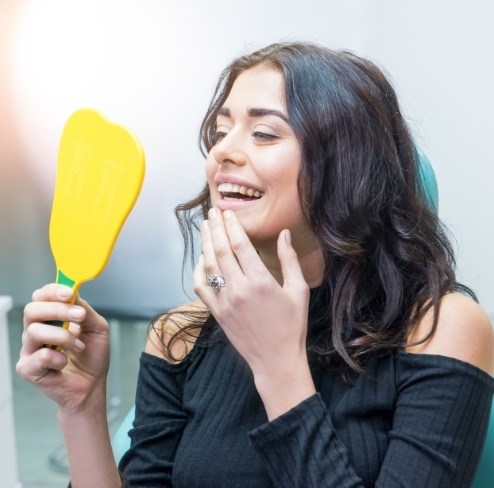 There are many ways you can potentially improve your smile, so you may not be sure which treatments you should pursue at first. We can discuss your goals in-person to help you determine exactly what kind of changes need to be made; you can even bring pictures of your favorite smiles to illustrate what you have in mind. Then we can put together a unique smile makeover plan that combines a number of treatments to reach the results you want.