Meet the Dental Team – Port Charlotte, FL
An Approachable,
Caring Team
All of our team members embody Caring Way Dentistry of Port Charlotte's service-centered philosophy. As they answer your questions and make sure that your unique needs are met, they'll do everything they can to help create a low-anxiety environment for you so that you aren't stressed out while having your teeth cleaned and examined. Below you can get a brief introduction of our wonderful team members so that when you arrive at our dental office for the first time, there will already be some familiar faces to greet you.
Tabitha, Hygiene Coordinator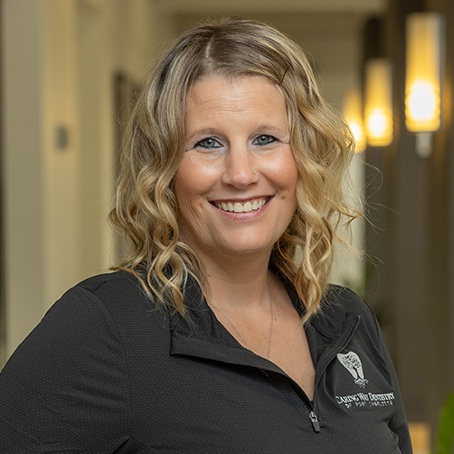 Tabitha graduated from dental hygiene school in 2021, and she's been in the oral healthcare field for 25+ years overall! Her favorite part of this job by far is being able to ensure that patients receive high-quality care. She also loves developing relationships with each new arrival.
Tabitha and her awesomely eccentric husband have five grown children named Mckaylah, Austin, Kory, Elijah, and Nickolas, as well as a little grandson named Carter. The last member of their family is a Bulldog named Brutus! Some of her favorite hobbies include being with loved ones, visiting the beach, bowling, listening to music, watching Friday night football games, and stock car/drag racing.
Krystle, Dental Hygienist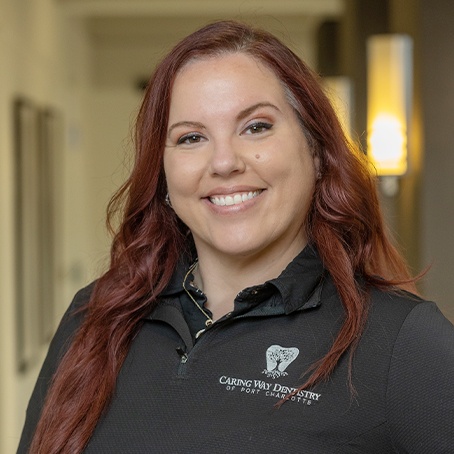 For over 17 years now, Krystle has been one of our outstanding dental hygienists. She joined our office, in fact, right as she finished her dental hygiene program at Edison College. The latter education gave her knowledge of dental procedures and certification for administering local anesthesia. Consequently, she's loved working with her patients and teammates from the start!
As a resident of nearby North Port, Krystle likes being "out and about" during her downtime. She enjoys being outdoors and on the water with her husband and two daughters. She's also passionate about education and child services, often volunteering with autistic children.
Brandy, Dental Hygienist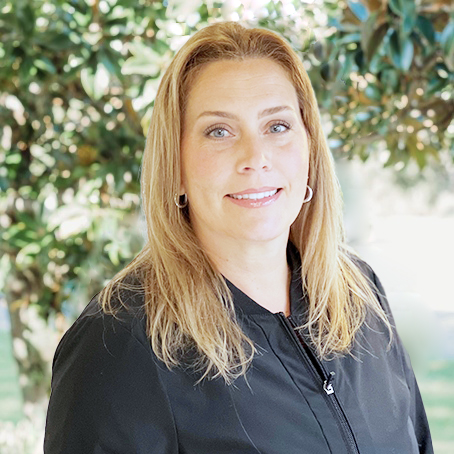 Born in Kingsport, TN, Brandy began her career in the dental field by studying at Trident Technical College. She then went on to graduate from the Dental Hygiene School there. Now, with well over two decades of experience and continuing education, she loves helping around the office and getting patients to enjoy their healthy and beautiful pearly whites.
When she isn't at the office beautifying people's smiles, Brandy is likely spending time with her husband, her three children, and her grandkids. She also enjoys reading books and riding the motorcycle with her husband. An interesting thing about her: she went to 12 different schools from kindergarten to the 12th grade!
Linda, Treatment Coordinator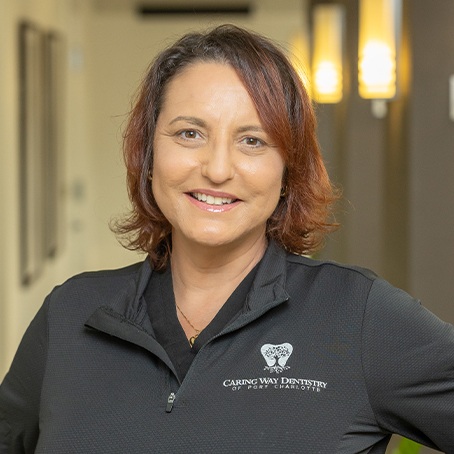 Linda was hired not long ago, yet we've already seen her do well as our treatment coordinator. Such skill is likely due to her education in central Connecticut. It's also probably the result of her experience in the pharmacy and finance fields. Regardless, one can easily confirm her love of working with our dental patients one-on-one.
Linda has plenty to do when she's outside the office. For starters, she loves spending time with her husband, four sons, and two grandkids. You'll often find her cruising with them in a golf cart or riding scooters. Her hobbies also include camping, gardening, and outdoor activities like biking and boating.
Ashley, Dental Assistant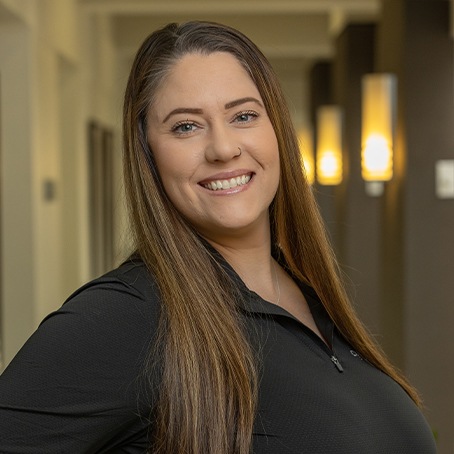 Ashley is originally from Cape Coral, FL, and has several years of experience in the dental field. She started her career in dentistry by attending Florida Southwestern State College before studying at the Heritage Institute. Through her education, she was able to become an Expanded Functions Dental Assistant as well as earn her certifications in first aid, CPR, and radiology. Today, her favorite thing about her job is being able to make it possible for patients to be proud of their smiles.
When she isn't at the office helping people improve and maintain their oral health, Ashley spends time with her boyfriend and their three children. Other than hanging out with family and friends, she enjoys the outdoors, visiting the beach, fishing, golfing, arcades, movies, and many other family-fun activities. She also loves to read, write, cook, and make birthday and wedding cakes, as she is highly creative!
Sue, Dental Assistant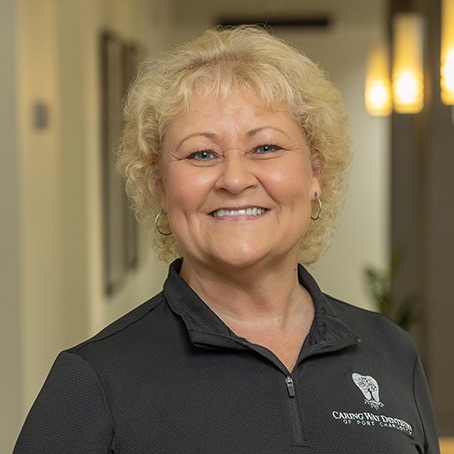 While a newer team member, Sue has worked in dentistry for over 40 years. This fact means she truly knows her stuff as a dental assistant. Also, her time at Indiana University–Purdue University Indianapolis gave her a quality education. She finished her undergrad well-trained in the aspects of modern dentistry. As a result, she now takes great satisfaction in helping patients and giving them top-tier dental services.
Sue grew up in a large family of eleven in Huntington, WV. Her upbringing strongly influenced her passions, including flower gardening, bicycling, walking, reading, and more. Of course, her time away from work is also spent doting on her grandkids. Being a very compassionate person, Sue cares deeply for the people in her life.