Porcelain Veneers – Port Charlotte, FL
The Secret Behind
a Dazzling Smile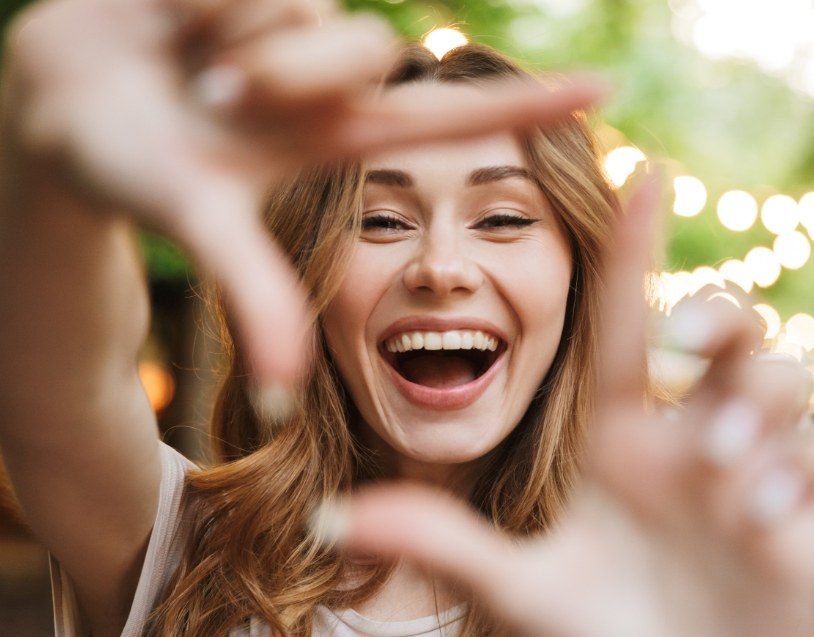 We know how important your smile is to your self-confidence, self-esteem, and even your personal and professional success. That's why we're happy to provide porcelain veneers in Port Charlotte, FL as an easy way to give those things.
Why Choose Caring Way Dentistry for Porcelain Veneers?
Beautiful, Lifelike Restorations
Experienced, Caring Dental
Enthusiastic, Empathetic Team
Some Questions to Ask Yourself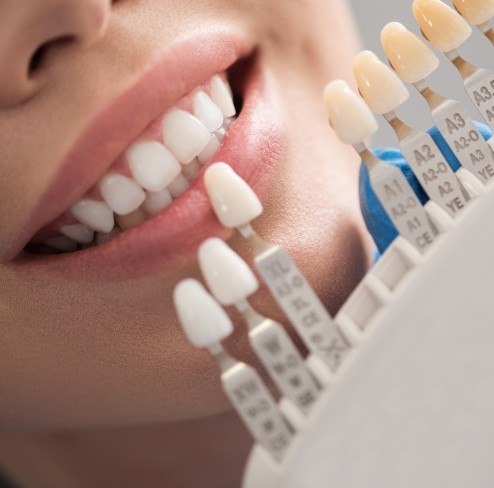 If you're considering dental veneers as part of your cosmetic dentistry treatment plan, the following are some questions that you may want to consider asking yourself:
Are my teeth as white as I'd like them to be?
Are any of my teeth chipped, cracked, or worn?
Does my smile have a gummy appearance?
Do my teeth seem too large or small?
Do I like the alignment and spacing of my teeth?
Am I self-conscious about crookedness or gaps?
If you answered yes to even one of the above questions, the caring and professional staff at Caring Way Dentistry could help since dental veneers can be used to correct a combination of the above situations. There are also other general dentistry and cosmetic dental procedures that can be combined to give you the self-confidence, self-esteem, and personal and professional success that you deserve.
Benefits of Porcelain Veneers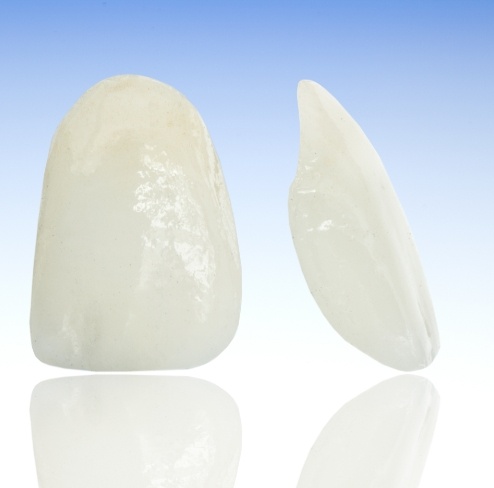 One of the most excellent benefits of getting dental veneers near you is that they can last a very long time, and they are stain resistant. This means that if you combine your veneer procedure with a professional tooth whitening treatment, you can rest assured that your smile will stay bright over the long term.
But remember, your oral health is principal to any cosmetic procedure such as dental veneers. For this reason, it's strongly recommended that you adhere to a regular dental exam and professional teeth cleaning schedule before contemplating other procedures.
Veneer FAQs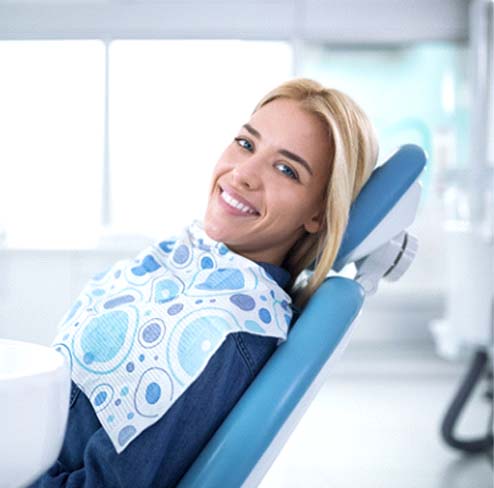 Do you want to learn more about veneers in Port Charlotte? Let us help! If you have a specific question on your mind, then don't hesitate to give us a call to schedule a consultation. Otherwise, you can keep reading to learn the answers to some frequently asked questions about veneers.
Will I Still Be Able to Drink Coffee with Veneers?
Are you a coffee enthusiast? You're in luck – veneers won't stop you from enjoying a warm cup of coffee when you wake up or a nitro cold brew in the afternoon. Since materials like porcelain are stain-resistant, you'll be able to sip on your beverage without too much worry. Of course, it's still a good idea to use a straw to protect your teeth, especially those that don't have veneers. For added measure, sip on water simultaneously.
Is There Anything I Can't Eat with Veneers?
With temporary veneers, it's of the utmost importance that you stick to mostly soft foods, like smoothies, yogurt, applesauce, and oatmeal. Your permanent veneers are significantly more durable, which will allow you to enjoy a wide range of foods once more. Even then, it's a good idea to avoid extremely hard, crunchy, and sticky foods, like caramel apples. On an adjacent note, be sure to indulge in alcohol sparingly since it can weaken the bonding material.
How Long Do Veneers Last?
One of the benefits of veneers is their long lifespan. But how long do they last exactly? According to one study, 93% lasted over a decade. A similar study a few years later found that 83% lasted for 20 years! Of course, the longevity of yours depends entirely on how well you care for them. That's why it's so important that you brush your teeth each morning and evening, floss consistently, get a dental checkup and cleaning every six months, and avoid unhealthy dental habits (i.e., smoking, nail-biting, consuming alcohol in excess).
Is There Anyone Who Shouldn't Get Veneers?
In short, the answer is "yes." While veneers are suitable for a wide range of patients, there are a few factors that make them out of reach for others, at least temporarily. For example, if you have a cavity, gum disease, or another serious oral health concern, then veneers aren't a good fit. The good news is that our talented Port Charlotte cosmetic dentist may be able to work the appropriate restorative care into your treatment plan to help you become a candidate.
Are Veneers Permanent?
Since your veneers will eventually need to be replaced, they are not technically permanent. They are, however, considered to be irreversible since the preparation process requires a portion of your enamel to be removed. The good news is that veneers last significantly longer than other cosmetic dental treatments, like teeth whitening and dental bonding. So, you won't have to complete the entire process over and over again if you care for your veneers properly.