Emergency Dentist — Port Charlotte, FL
In Pain?
Call Us Immediately!
When you're faced with a painful and frightening dental emergency, you'll want to have someone you can turn to immediately to find relief and make sure that the damage doesn't get any worse. Enter the number for Caring Way Dentistry of Port Charlotte into your phone right now so that you can get in touch with us as soon as you or a loved one suffers from a serious oral injury or accident. Dr. Villescas maintains a comfortable, low-anxiety environment where you can feel safe even during an urgent situation as you receive emergency dentistry in Port Charlotte, FL.
Why Choose Caring Way Dentistry of Port Charlotte for Emergency Dental Care?
Oral Conscious Sedation
Variety of Treatments in One Location
Comfortable and Low-Anxiety Environment
What to Do in a Dental Emergency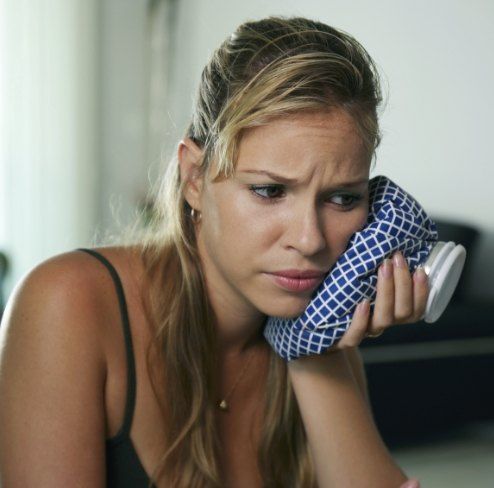 Call our office right away. Time is of the essence in a dental emergency. The quicker you get to our practice, the better chance we have of saving your smile. Over the phone, we'll provide you with first-aid instructions to help you manage your situation in the meantime.
See Dr. Villescas for an emergency exam. When you get to our office, Dr. Villescas will perform a detailed emergency examination and take X-rays to identify the root cause of your situation. Based on his findings, he'll create a custom treatment plan to get your oral health back on the right track.
Get the care you need. Villescas and the rest of the dental team will work quickly to get your emergency under control. Some common solutions include fillings, dental crowns, root canal therapy, gum disease treatment, and extraction.
The Most Common Dental Emergencies
Dental emergencies are usually caused by poor oral hygiene or some form of physical trauma. That said, there are so many different kinds of emergencies that it's difficult to give a definition that perfectly encapsulates all of them. You should take the time to familiarize yourself with some of the particularly common dental emergencies so that you know how to deal with them should they ever happen to you. Below are some tips for handling emergencies that you are relatively likely to encounter at some point in your life.
Understanding the Cost of Emergency Dentistry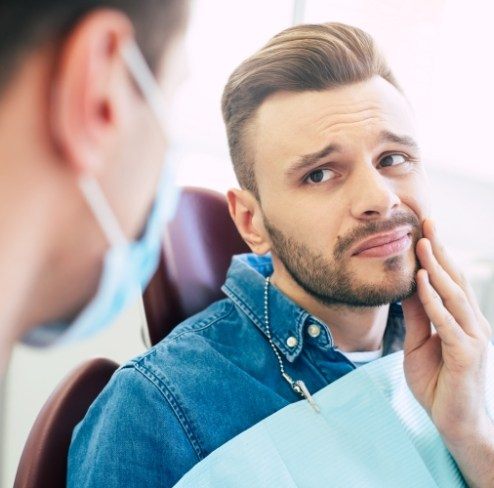 Emergency dental treatment can take many forms. The cost of a filling to correct relatively minor damage will be quite different than the cost of a crown or root canal therapy. The more severe the issue grows, the more costly it becomes to treat. For this reason, it's best to seek dental care as soon as you realize something is wrong. We can give you an estimate for the overall price of treatment after we've examined your mouth, and we'll handle the necessary insurance claims for you. Read on to learn more about the cost of emergency dentistry in Port Charlotte!
Every Dental Emergency Varies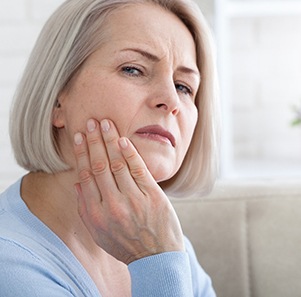 When providing an exact estimate of the price of your emergency treatment, the biggest factor to consider will be the procedure necessary for your dental situation. For instance, addressing a chipped tooth is vastly less expensive than treating a knocked-out tooth, as their respective treatments will differ in cost. Even if two people are struggling with severe toothaches, one of them may only need a filling while the other might require a root canal and a dental crown. After our team has thoroughly evaluated your dental emergency, we'll be able to recommend the proper treatment and the overall price.
Does Dental Insurance Cover Dental Emergencies?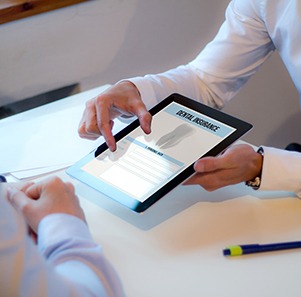 Although each dental insurance provider will be different, most policies are willing to offer coverage for the cost of one emergency exam per year at the very least. They also typically help with 50% or more of the most common treatments implemented for dental emergencies. Since every plan varies from patient to patient, you'll need to confirm the details of your benefits with your insurance company before starting any work. Our knowledgeable team will also be able to help you navigate your policy so that you make the most of it.
You should know that dental insurance providers often cover less invasive procedures at a higher price. So, if you suspect that you have any developing oral health issues, make sure to visit our team right away. Not only will you be able to treat the problem before it can worsen, but your treatment will also be much less expensive than emergency treatment.
Other Options for Making Dental Emergencies Affordable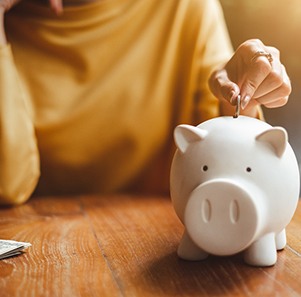 While we accept dental insurance plans, we also understand that some patients who aren't insured may require emergency care. That's why our team is happy to offer alternative financing with CareCredit. This third-party financier has plans that can break up the overall cost of your treatment into smaller monthly installments. Additionally, these payments can often come with little-to-no interest! With their help, you'll be able to make emergency dental care more affordable in the long run.
Taking Care of Your Smile Can Be a Money Saver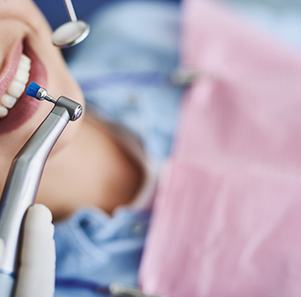 Maintaining your pearly whites and treating small dental issues now can help you save money in the future. Instead of waiting until a dental emergency happens, consider investing in routine and cost-effective dental checkups and cleanings. Not only will you be able to keep your smile in pristine condition for many years to come, but you'll also avoid having to reach deep into your wallet for dental care later on. If it's been longer than six months since your last appointment, feel free to give us a call today.
How to Prevent Dental Emergencies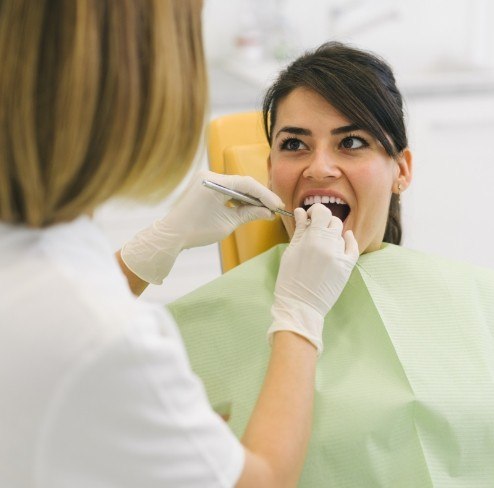 While you can always call our dental office when something goes wrong with your smile, it's always better to avoid emergencies when possible. By brushing your teeth twice a day, flossing regularly, and visiting our dental office for checkups, you can lower your risk for dental issues caused by harmful bacteria. You can protect your teeth against physical harm by not biting down on hard foods or inedible objects, wearing a mouthguard to play sports, and opening packages with tools instead of tearing them open with your teeth.
Root Canal Therapy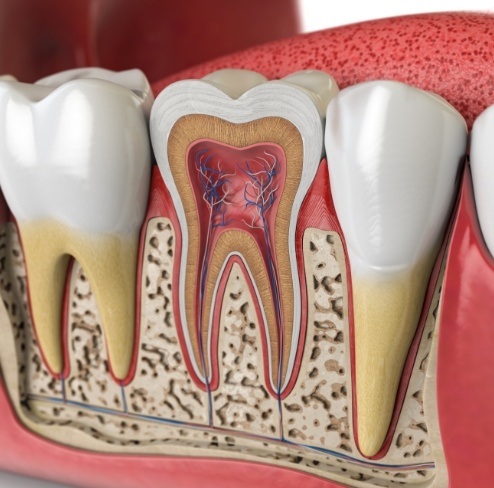 Tooth pain is often linked to an infection of the dental pulp. Removing the pulp via root canal therapy will stop the pain and prevent the infection from spreading any further. Performing a root canal can save the tooth in question from an extraction, which is why it's important to have the procedure done as soon as possible when it's deemed necessary. Your mouth will be numbed for root canal therapy, so it won't be any more painful than having a filling placed.
Tooth Extractions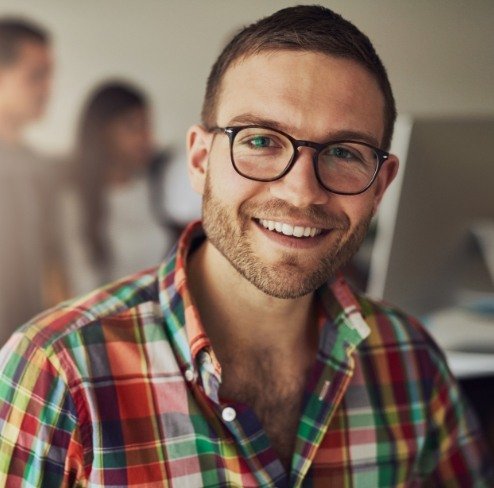 A tooth extraction will only be performed if we determine that it's necessary to protect your oral health and/or there's no viable way to save the tooth. An extraction may be performed if:
You have a severe cavity that was not treated in time.
Your tooth was broken so badly that a crown can't be placed to fix it.
Gum disease has irreversibly damaged the tissues anchoring the teeth to the gums and jaw.
Learn More About Tooth Extractions
Learn More About Oral & Maxillofacial Surgery
Wisdom Tooth Extractions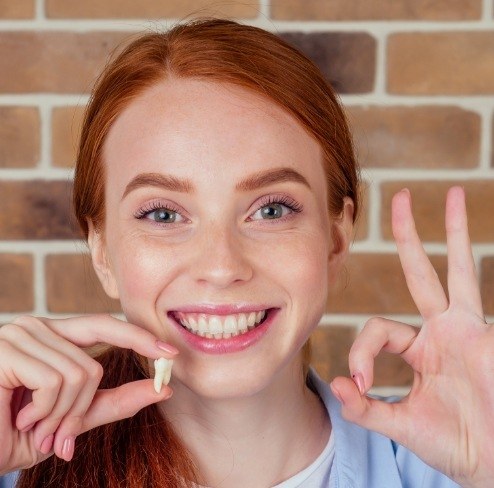 Wisdom teeth routinely need to be removed because there's not enough room for them. Your mouth can function just fine without wisdom teeth, so if they start to cause severe pain or damage your other teeth, there's no reason not to have them removed. That said, some people are able to safely keep their wisdom teeth; we'll need to examine your mouth and consider the situation before determining whether an extraction is truly required.
Dental Emergency FAQs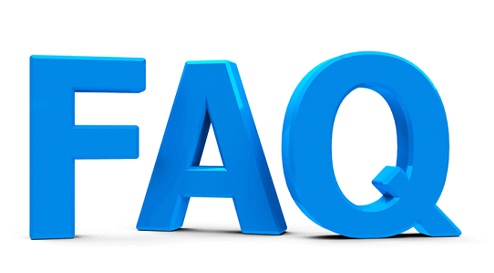 If you need an emergency dentist in Port Charlotte, don't panic! We are here to help you through the stressful situation. After addressing your pain and examining your mouth, we'll explain your treatment plan and address any concerns. While you wait for your appointment, here are the answers to the most frequently asked questions to calm your nerves.
How should I sleep with tooth pain?
If you have a toothache, you don't have to toss and turn all night. It is best to avoid hard, chewy, or sticky foods before heading to bed. Don't have any hot or cold foods and drinks to prevent sensitivity. Take an OTC pain reliever to manage your discomfort. You can also apply a cold compress to the outside of your mouth to numb the area temporarily. Sleep with your pillow elevated to prevent the blood from pooling in your head, which can cause throbbing pain.
Will a chipped tooth heal?
Your teeth are protected by the hardest substance in your body. Your enamel is the outer layer of your tooth, which is stronger than some steels. Although it's incredibly strong, it can't regenerate. Once you've lost your enamel, it's gone for good. As a result, you'll need to see a dentist to treat the chip, no matter how insignificant. At most, your enamel can remineralize, but that's not enough to protect your vulnerable dentin and pulp. It's best to schedule an appointment with an emergency dentist to fix your tooth before a minor issue turns into a big problem, like an infection.
Do I need to see a dentist if my chipped tooth doesn't hurt?
Not all chipped teeth are painful, but that doesn't mean you don't need to see a dentist. Your tooth's structure will be compromised, which can lead to more damage if it isn't treated promptly. Not to mention, the inner layers of your tooth may be exposed to bacteria that can cause decay or infections. If the break is minor and you aren't having any pain, you can wait a day or two to see a dentist, but don't delay treatment for too long.
Can I use superglue to fix a broken denture?
A broken denture can ruin your day quickly because you rely on it to get you through your day. Believe it or not, a damaged denture is a dental emergency in Port Charlotte. No one has time for an unplanned dental appointment, but don't turn to home remedies to fix your denture, like superglue. Although it's handy to use around the home, it isn't intended for oral use. It can contain toxic chemicals or cause allergic reactions. Not to mention, it won't hold up well in your mouth because it's moist. Instead, leave the mending for professionals and use an old denture until your appointment. Your emergency dentist will provide the necessary repair or replacement. They'll restore your beautiful smile, so you can get back to enjoying your day.