Dentures – Port Charlotte, FL
Keep Your Prosthetic Teeth
in Good Shape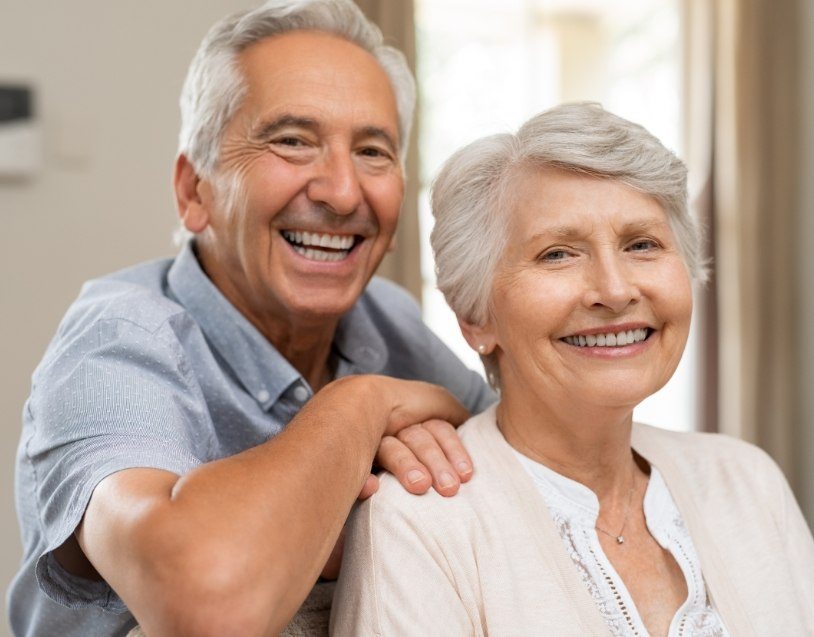 When it comes to dentures, many patients are under the impression they last forever; unfortunately, this is far from the case for most patients. At Caring Way Dentistry, we are up-front about the maintenance that comes with dentures and is proud to offer denture repair for our community. Whether your dentures from our Port Charlotte, FL dentist are no longer fitting properly, are worn from years of use, or have been damaged/broken, Caring Way Dentistry is always happy to help. Contact our dental office and let us know that you need denture repair, and we'll get you added to our schedule to repair your smile quickly.
Why Choose Caring Way Dentistry for Dentures?
Highly Experienced and Empathetic Dentist
An Enthusiastic and Empathetic Team
Variety of Repair Options in One Location
Ill-Fitting Dentures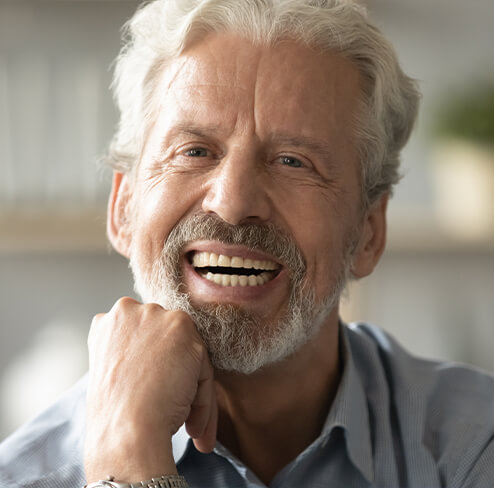 Did you know that having missing teeth leads to changes in your mouth? Bone absorption and demineralization are common among people with missing teeth, ultimately altering the shape of the patient's smile and often the position of any remaining teeth. As time goes on, your dentures may stop fitting like they once did. We'd be happy to adjust your dentures to ensure the best fit and maximum comfort.
Worn Dentures Near you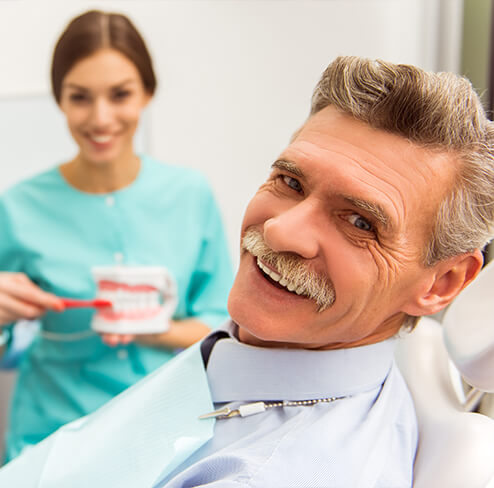 Although dentures near me are designed to be quite durable, they aren't indestructible. As you use your dentures to bite, chew and eat food, they can become worn, making your teeth dull and harder to use. At Caring Way Dentistry, we would be happy to repair the worn teeth on your dentures so that you can enjoy all your favorite foods and adequately eat.
Damaged Dentures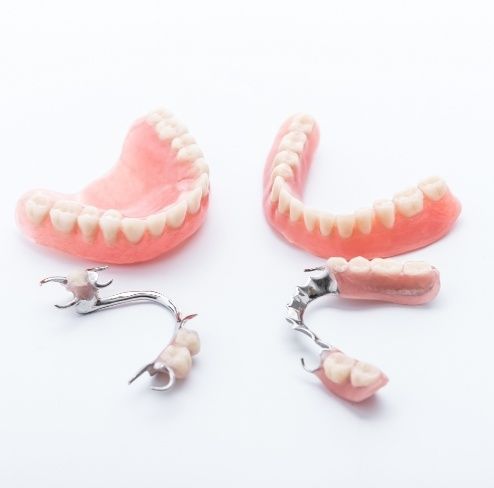 As mentioned above, dentures, unfortunately, are not indestructible (yet!). Chips, cracks, fractures, and even breaks can have a significant impact on your dentures' function. At Caring Way Dentistry, we can repair almost any damage, preventing you from having to completely replace your dentures (and saving you a whole lot of money!).