Denture Repair – Port Charlotte, FL
Keep Your Prosthetic Teeth
in Good Shape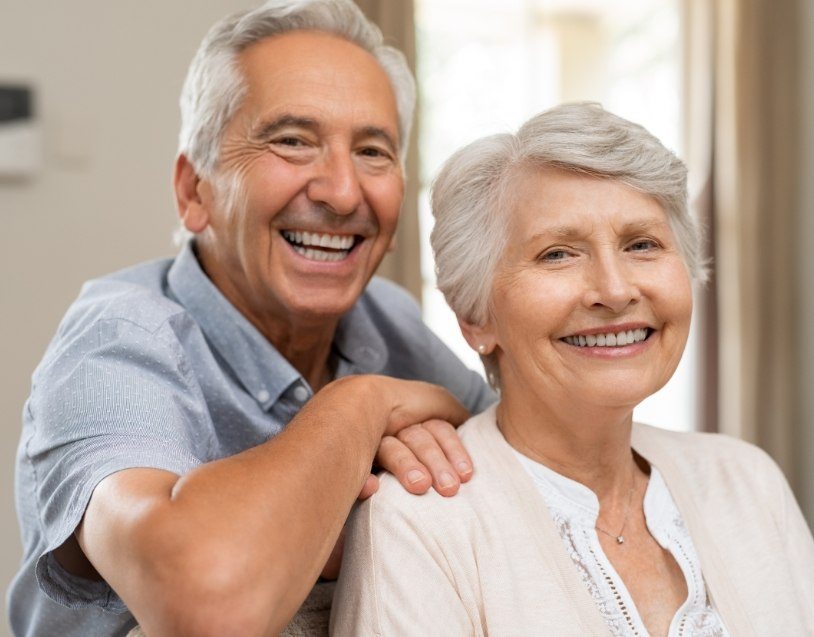 When it comes to dentures, many patients are under the impression they last forever; unfortunately, this is far from the case for most patients. At Caring Way Dentistry, we are up-front about the maintenance that comes with dentures and is proud to offer denture repair for our community. Whether your dentures from our Port Charlotte, FL dentist are no longer fitting properly, are worn from years of use, or have been damaged/broken, Caring Way Dentistry is always happy to help. Contact our dental office and let us know that you need denture repair, and we'll get you added to our schedule to repair your smile quickly.
Why Choose Caring Way Dentistry for Dentures?
Highly Experienced and Empathetic Dentist
An Enthusiastic and Empathetic Team
Variety of Repair Options in One Location
Ill-Fitting Dentures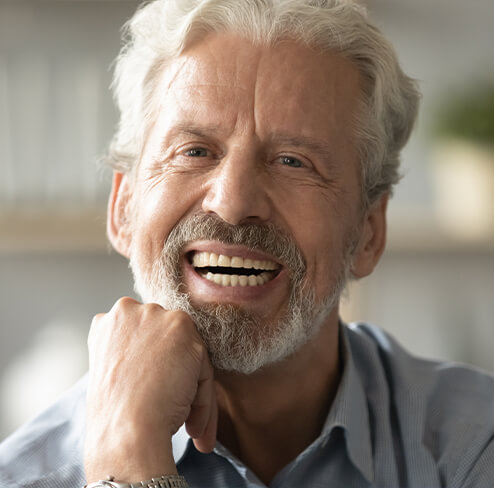 Did you know that having missing teeth leads to changes in your mouth? Bone absorption and demineralization are common among people with missing teeth, ultimately altering the shape of the patient's smile and often the position of any remaining teeth. As time goes on, your dentures may stop fitting like they once did. We'd be happy to adjust your dentures to ensure the best fit and maximum comfort.
Worn Dentures Near you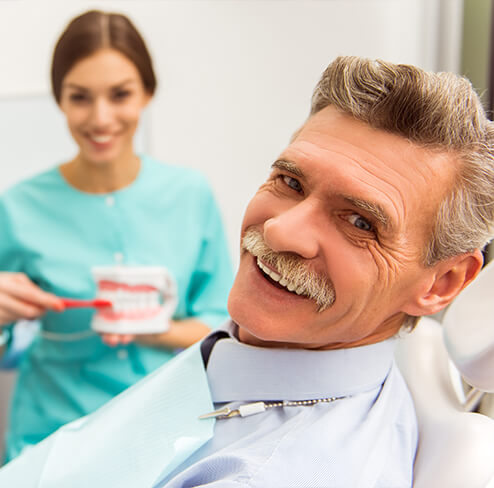 Although dentures near me are designed to be quite durable, they aren't indestructible. As you use your dentures to bite, chew and eat food, they can become worn, making your teeth dull and harder to use. At Caring Way Dentistry, we would be happy to repair the worn teeth on your dentures so that you can enjoy all your favorite foods and adequately eat.
Damaged Dentures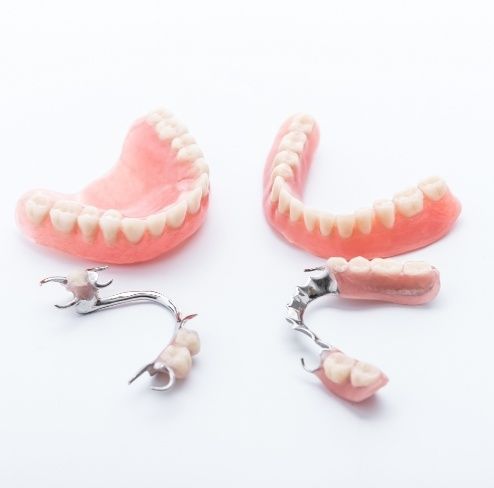 As mentioned above, dentures, unfortunately, are not indestructible (yet!). Chips, cracks, fractures, and even breaks can have a significant impact on your dentures' function. At Caring Way Dentistry, we can repair almost any damage, preventing you from having to completely replace your dentures (and saving you a whole lot of money!).
Denture FAQs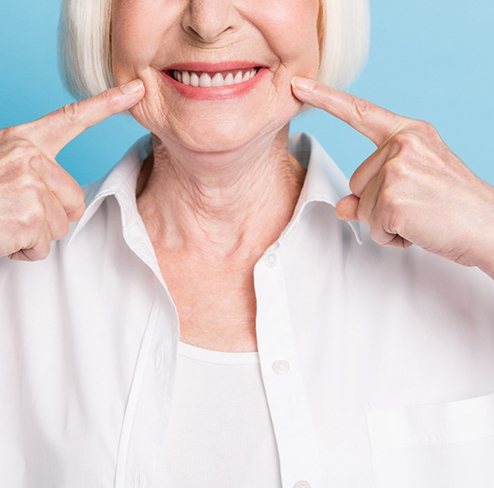 Extensive tooth loss can take a major toll on both your dental and mental health. At Caring Way Dentistry, our team wants to provide the best help throughout your process of restoring your smile. For this reason, we have gathered a list of the most frequently asked questions about dentures in Port Charlotte. Read on to learn more about this restoration treatment, or feel free to contact our office if you don't see your specific question!
How Long Does It Take to Get Dentures After Your Teeth Are Pulled?
While the length of time you'll need to wait to get your dentures depends on your situation, most patients require six to eight weeks before receiving their restorations. Your gums will need to recover sufficiently, and the jawbone can change during this period. The healing process is especially important if you're getting implant dentures, as the metal posts will need to fuse with your jaw before your denture dentist in Port Charlotte can attach your new smile.
Will It Hurt to Get Dentures?
You may experience mild discomfort or soreness for some time if you require teeth to be extracted beforehand. This can generally be dealt with by taking your prescribed pain medication as instructed. Once you've recovered and received your dentures, you'll likely go through an adjustment period to get familiar with your new teeth. During this period, it's natural to feel mild irritation in your gums. This should go away over time, but it can take a few months for some patients.
Is It Hard to Talk with Dentures?
Since traditional dentures rely on the suction with your gum line, it can be challenging to speak with them for the first time. You'll have to get used to how they feel and work when moving your mouth. You might even develop a slight lisp or muffle your phrases. However, the more you practice talking and pronouncing words, the better you'll get at conversing clearly. Try reading aloud in private as well as speaking with friends and family to build your confidence in your speech. And if you need additional help, you can always ask us about denture adhesives to help make your process run smoother!
Can I Sleep with My Dentures?
No one wants to be caught without their smile, but you shouldn't sleep with your dentures in. Instead, it's important that you take them out before bed and soak them overnight every day. This serves a few essential functions! Firstly, it's the best way to clean all the tiny spaces in your dentures where plaque and bacteria can hide. Secondly, it relieves pressure from your gums and encourages circulation, keeping your gums healthier and free of sores. Avoid using harsh chemicals or hot water to soak your dentures, as this can damage them!
If you have any other questions about dentures in Port Charlotte, be sure to reach out to our dental team today! We'll be happy to walk you through the treatment process and how to make the most of your new smile.